Internet Home Business
Extra Income Opportunities
An internet home business is a convenient way to earn extra money from your home.
You'll notice I didn't say it would necessarily be an easy way to earn extra money. In my opinion the term "easy work" is an oxymoron. Like any business, a home business utilizing the internet takes a commitment of time, energy, and hard work.
Download the FREE ACTION GUIDE!

Whether you will be supplementing a current income, or beginning a new career, with your internet home business, don't fall for what seems to be the easy out. No one ever becomes successful by taking the easy way out of work. Being successful at anything in life depends on your commitment to doing what it takes to make that endeavor successful.
Being a mother of four, I have over the past years committed myself to becoming a successful stay-at-home mom. As part of my own personal budgeting plan I have found the need to bring in some extra income.
So, I started my search for what I felt would be the best options for me. Each of us is different in what we are prepared to get involved in to make some extra money.
For instance, I'm not a sales person. I have never had luck with any business involving sales. Even with a product that I truly am passionate about, I just can't seem to convince others to share the same enthusiasm. I guess some of us have it, some of us don't! Oh, well. If you know you lack skills in certain areas, avoid opportunities that will require the use of those skills.
I found a great job, that I love, in building this site. An internet home business creating an informational web site. While you can use a website to sell your own product, you don't have to have a product to sell to be successful. You can earn money by recommending other businesses' products or services.
Affiliate marketing is a great way to earn money. No inventory, shipping, or billing involved. And, the best part for me, I don't have to sell it! I merely do a little "pre-selling" of items that I believe will be beneficial to my readers. Earn commissions simply by telling others about specific content related products that could be useful to them.
Building your own website is a great way to promote your knowledge, skills, or your own product. This is a great way to break into an internet home business. You don't have to be net savvy anymore. Read more about that here!
In any case, the best way to be successful at an internet home business (or any business) is to focus on incorporating something you believe in, are knowledgeable about, or have a passion for, into your business. Loving your work is a sure path to success! You must "live to work" not "work to live." Sounds simple enough.
But, sometimes we forget what it is we really love to do. Life pushes us in all kinds of directions. Many times in the wrong direction. So, the first task is to Find Your Niche in the Business World!
When considering an internet home business, the main questions I found myself asking were .....
What do I have to do to promote this internet home business?
We all know you have to promote anything to really be successful.

I've already mentioned that I'm not a sales person. A hard sell, or even what you might think would be an easy sell, for me just isn't going to be successful.

So, the program basically has to be sell free. I don't want to have to talk people into spending money. I live a frugal lifestyle. Talking people into letting go of their money is just not me! I'd have so much more fun and confidence talking them into keeping it!

How much do I have to invest?
Know what you can invest. Many internet home business programs require an initial investment, monthly investment, or both. I'm on a tight budget, so the investment must be a reasonable amount.
If you've opted to promote or sell a product line, does the program offer products that you will use? Some programs offer limited product. Some have more variety.

Don't buy what you won't use. That's not only wasteful, you most likely won't succeed if you don't believe in the product.

Does the program offer tools for promotion and offer marketing help if needed? A little guidance goes a long way. Make sure you can get some if you need it!Good customer support is a good indication of good business!
Internet Home Business success begins many times with marketing. Weather it be an idea, a product, or a service. The first step to many successful opportunities is to get the word out there.
Ideally, to millions of interested parties, worldwide. That's where Internet Marketing comes in. You'll find more about that here
Here are some great resources to help you make a decision on your internet home business. Learn more about building a website and including affiliate marketing as part, or all, of your income.


---
Using Affiliate Marketing in your Internet Home Business
Learn how to earn a generous income just by promoting other companies products.
Join Sitesell's Five Pillar Club affiliate program. You'll not only be joining one of the top affiliate programs on the internet, you'll have access to a wide variety of internet marketing tools and affiliate resources.
Are you are interested in an affiliate marketing internet home business?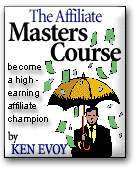 Become a High-Earning Affiliate Champion.
Send a blank e-mail to receive this intensive 5-Day e-mail course The Affiliate Masters Course




If you already promote Clickbank products, you can increase your sales with a First Promotion Clickbank Mall. It's Clickbank's #1 selling and converting mall.
First Promotion includes some of the top affiliate programs in this area. Be sure to check it out. Its easy and requires a minimal investment of time and money!
Your Can Have Your Own Promotional Website
Promote over 11,000 products and services from top affiliates like:
Google Adsense
Amazon
Clickbank
First Promotion Is Offering It's PRO Clickbank Storefronts And Search Box Plug-ins At An Unbelieveable $79. A great, minimal investment, opportunity to start your own internet home business.
Your Online Clickbank Shopping Portal will:
Give Your Customers The Ability To Access To ALL of Clickbank's Vendors Products On Just One Website.
Provide A Search Box and Plug Ins You Can Add To Your Other Sites Too!
Give Your Customers The Ability To Browse Clickbank's Entire Marketplace.
Storefronts can be customized if desired. Get more information on how to get your own customizable site here

1stPromotion.com - the ClickBank Affiliate Revolution!
---
Keep up to date with major internet home business and internet marketing concerns and changes. It is the only newsletter you will need to get the "real" scoop on what's successful and what's not!


Internet Home Business Marketing Tools
A variety of tools, resources, and informational services related to internet home business. Including, Web Hosts, Site Building, Traffic Generators, Marketing Tools, and Article Submission. Learn more about them here.
---

There are literally thousands of resources that generate ideas and give advice for internet home business. Do lots of research and you will eventually find the one that suits you perfectly. Don't forget to consider these important factors....
What's Your "Thing?"
What are you knowlegeable about?
What are you passionate about?
How much are you willing or able to invest?
These are all variables that you should consider when doing your research and making decisions should you decide to pursue an internet home business. Remember, If you do what you love, you'll love what you do! And, that's important!Don't lose site of this.
It's easy to get lost in the overwhelming internet market. Knowing....
What you want
What you need
What you can afford and...
Staying Focused
Will help you stay on track and minimize confusion.



Outstanding accounts payable?
Stop the stress of business debt.
Get a free, no-obligation evaluation from a commercial debt counseling recommended company, Commercial Debt Counseling, a serive of CuraDebt Commercial Counseling. The company is a proud member of the BBB and Chamber of Commerce.
Click here to get a free commercial debt reduction plan.
---
Recommended Internet Home Business Affiliate Programs
CuraDebt's top rated Affiliate Program is 100% free to join and provides you with the means to immediately create an ongoing income stream without any cost or obligation on your part.
If you have a financial web site, start maximizing your profit-producing power. Sign up for CuraDebt's affiliate program
Five Pillar Club - One of the top affiliate programs on the net today.
ClickBank - Promote over 11,000 products and downloads when you become a ClickBank affiliate.
LinkShare! Bringing revenue to your website.
Commission Junction affiliate program.
---
Link to Us
Resource Directory
Home | Site Map
Work at Home |Contact Us | Find the Freed(dom) Prize Inside!
Cheryl's Sensible Cents Newsletter| Top of Page
Copyright © 2004 Cheryl Johnson. All Rights Reserved.
What's New?


Eversave.com

Special Offers

RSS FEED!


What's RSS?


Add To Favorites
Work at Home Links
WAHM's
Find Your Niche
Work From Home
Internet Marketing
Clickbank Information
Free Webmaster Tools
SBI! Reference Center
Build a Website
Sitesell News
Free Spam Checker
Traffic Swarm
AdlandPro


Debt Help
Credit Counseling
How to Own Your Paycheck Again!
Invest In Your Debt
DIY Debt Elimination
Debt Consolidation
Debt Settlement
Credit Management
Budgeting
Mvelopes Personal
BudgetMap
Excel Personal Budget
Save Money Everyday
Netflix.com Free Trial
Printable Coupons!

Stop Wasting Money!
Grocery Savings
Frugal Recipes




CoolSavings

Eversave.com

"Living Within Your Means The Easy Way"
Frugal Living
Recipes
Groceries
Home Decorating
Buying a Home
Weddings
Clothes
Family Fun
Gift Ideas
Gift Baskets
Vacations
Energy Costs
Articles
Cars
School
Everyday Expenses


Survey Sites

Membership Directories:
Survey Scout
SurveySun.com
My Consumer Surveys

Survey Sites:
Join for Free:
Opinion OutPost
American Consumer Opinion


---